Welcome to Pembroke Lake Apartments
Our recently renovated apartments are located in Northwest Virginia Beach near the vibrant Town Center. Pembroke Lake Apartments offer spacious studio, one, two and three bedroom apartments for rent in a tranquil lakeside setting. Our goal is to make your life simpler and more enjoyable by providing you with everything you need to live your best life. Welcome home to Pembroke Lake.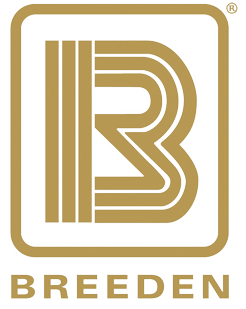 Thoughtfully Designed Just for You
Here at the Breeden Company, we've spent more than 50 years setting a new standard for residential living. We believe in demonstrating excellence in everything we do, and designing your home is no different. Our history is deeply rooted in Virginia and we've long been associated with inspiring places. We offer the finest standards to those who live, work, play, and invest in the communities we serve. And our innovative approach to living, from construction to property management, has won numerous awards for our communities, constantly raising the bar for each. We take pride in a company culture that values immediate service to residents and tenants, an emphasis on proper maintenance, and a courteous approach to every relationship.

Virginia Beach Lifestyle
At Pembroke Lake Apartments, you will live centrally to the best of Virginia Beach. Discover an array of first-class shopping, delicious dining, and entertainment for all just steps from your apartment home. Our lovely community with stunning lake views is an ideal place to call home.
Peaceful Living in Virginia Beach
Updates You'll love
Pembroke Lake offers updated studio, one, two, and three bedroom apartment homes in a quiet, peaceful setting. We offer plenty of space for you to kick your feet up and settle in. Our apartments homes feature fully equipped kitchens, an in-home washer and dryer, and spacious closets to keep your wardrobe clean and organized at all times. Our floor plans were designed with your comfort in mind to keep you comfortable with your decision to call Pembroke Lake Apartments home.
Bring Your Pet Home
At Pembroke Lake Apartments, we designed our apartments for the whole family – including your pet. We offer an onsite dog park so your pup can enjoy some off-leash playtime. Our peaceful neighborhood is perfect for strolling with your dog and stretching your legs together. Please get in touch to learn more about our pet policy. We look forward to meeting your four-legged friend.
We'd love to tell you more about our lovely apartments for rent in Virginia Beach. Give us a call today to find out why Pembroke Lake Apartments is a wonderful place to call home.